The previous episode on https://www.trickylane.com/love-with-benefit-best-things-happening-to-me/
Episode: 7
"I need to get some sleep…I can't be looking tired tomorrow…it's my day" this was what I kept telling myself that night but my thoughts kept wandering away.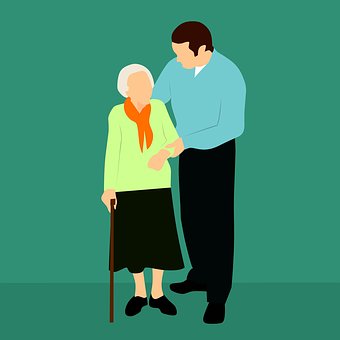 With the wedding song playing in the background, our vows being exchanged…and final words coming from the father…"I now announce Samuel and Priya man and wife…" but before I was to do what father had announced next "You may now kiss the bride"… a tap on the door put my imagination to halt. I lifted my neck to confirm whether it was my door or that of the room next to mine, another soft tap confirmed it was on my door. I opened the door and my mom stood there with a smile "I knew you were not sleeping, excited for tomorrow?" she entered, "she caught me!!" I thought walking behind her, I smiled too. But her smile had vanished when she turned around, giving way to seriousness and looked straight into my eyes. She had a look that left me confused…It was an expression contradicting to the face that I was visualizing a few minutes back…witnessing her son exchanging the vows with the girl he loved.
"Why you are still awake mom?" looking at the watch hung above the door… "It's quarter to one!!"
"I know I wanted to talk to you, Samuel."
I hardly remember her calling me that. I could guess something was not right.
"Yes mamma, tell me…" we sat on my bed…
After a brief silence she said looking into my eyes again…" beta…I know tomorrow is your big day but there are certain things I need to talk about, things that have to be clarified now… they cannot wait " a brief pause and she continued "it's about Priya…listen I know you love her a lot…she has been very nice to me too. She made sure she called me every day when from Delhi, she is a sweet girl no doubt but…" she went silent again. This time it was a little longer, there was some kind of hesitation in her eyes, she seemed to be looking for the right word, to begin with, "mamma tell me what is it??"
She spoke up after a heavy sigh…"Rafiq had called…" she waited for my reaction. He was one chapter I had completely forgotten about.
"When, what did he say?"
Mom had some other questions for me…"An hour ago…Since how long do u know each other, you and Priya?"
"Maybe two years…or even more…why? What did Rafiq say?"
She had more questions "and you are dating her since?"
"Maybe eight or nine months…what is it, mamma?"
"Rafiq said a lot and I don't know whether to believe him or not…ok tell me one thing. Is it true that she had gone missing? I mean was she out of touch for a few weeks?" trying to recall "just before you brought her home to introduce her to me?"
I answered "yes" with a nod.
She continued… "According to him, Priya is not good for you…?"
My eyes went wide, "What does he mean?"
She continued "That's what he told me, she was with him in a boys PG, for over a week, and the landlord had to throw her out, as girls were not allowed there."
This came to me as a hard blow, but all I could do was remain calm…my reaction would affect my mom. "Mamma, it's not at all true… actually, her rejection to his proposal made him talk nasty about her…dodododododododon't worry…she told me what held her from contacting me back then…and even her friends confirmed me on it."
"Well if it is so I am relieved because the vows you will be exchanging tomorrow have to be lived all your life dear. Since you trust each other and there is nothing hidden between you two and you both are happy together…what more do I ask for? I am happy too." she ran her hands on my cheeks and with a soft pinch she said, "now you go to sleep Sam…tomorrow is going to be a hectic day for you." I stood there holding the door staring at the hallway my mom just walked through.
I slowly shut the door, I convinced my mom but what about my doubts? My doubts… Was Rafiq speaking the truth?
Or was this call made out of desperation?
I wanted to know……..
To know what happens next click on https://www.trickylane.com/love-with-benefits-i-believed-her-we-all-believed-her/